By Dan Powell | 10.11.2017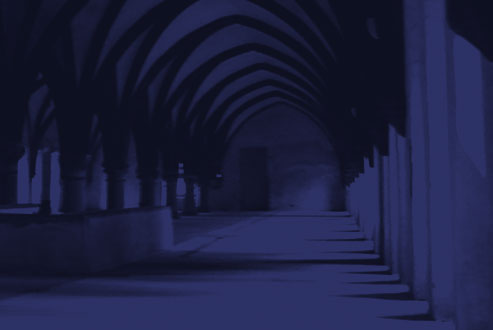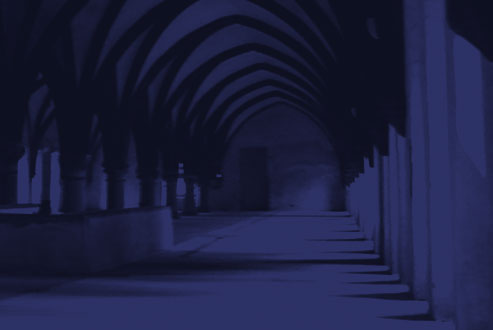 Read More

This is an update to the original Glissandos script included in Scriptorium 10 years ago.
Read More
Steve Tavaglione got in touch asking if it was possible to set the length of a glissando precisely, in bars or seconds, and then have the glissando end on specific pitches. So we ended up turning the original glissando approach on it's head, and targeting the played notes rather than starting from the played notes.
This means that the glissando will end it's glide on the note you play. I call this "Destination Mode".
In Destination Mode you can set the length of the glissando in Beats or Seconds, and the pitch distance (in semitones) from which to start the glissando.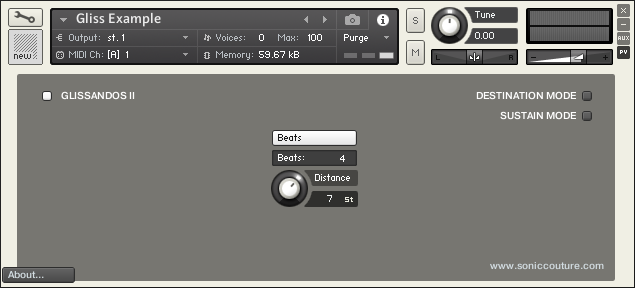 The original method is still included as an option, you can choose with the switch at the top right. Origin Mode is the original method in which we start the glissando from the played notes and slide infinitely away from that at a variable rate.

The "Sustain Mode" option also at the top right simply tells the glissando algorithm to either respond to or to ignore the sustain pedal.

DOWNLOAD:
You can download the script here:
Works with Kontakt 5.6.8 or later.
Close
Close