By Soniccouture | 30.04.2020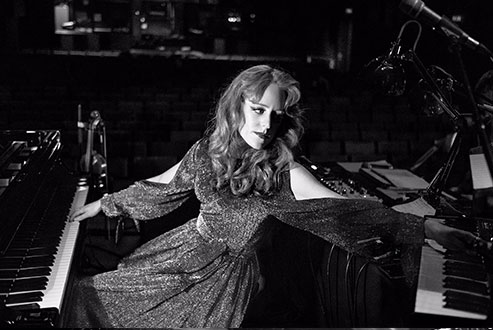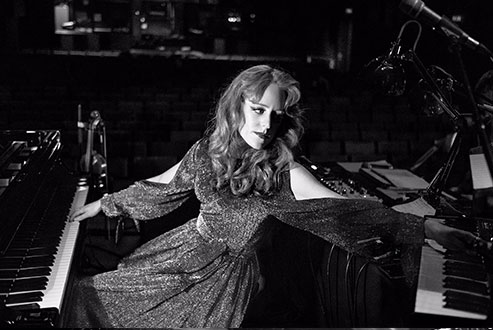 Read More
Hannah Peel is an artist and composer who seems to defy easy categorisation. On Chalk Hill Blue, her collaboration with Will Burns, she combined spoken word poetry with music with bewitching effect. Under the alias Mario Casio, she sets the (analogue) controls for deep space exploration. She has arranged strings for Paul Weller, and creates atmospheric indie-folk as a member of band Magnetic North.
Then, after hours, she presents Night Tracks on BBC Radio3, pulling all the different strands together in one place.
Read More
We got in touch with Hannah last year when she tweeted about The Attic 2. Her sound has such an original combination of modern classical elements with synthesis that she seems to perfectly represent Soniccouture's sensibilities. So we really wanted to hear what she could do with All Saints Choir. Hannah repaid our persistent nagging with two tracks, immediately exceeding expectations by 100%.
Hannah Peel: "This a beautiful library with high quality recordings, a great range of spaces to play with and a lot of flexibility within the sampler to play with. I also love to find ways of creating sounds that wouldn't be possible if using a live choir and so enjoyed using techniques that could test that. "
 The Lost Manor at St Marie
"I used the 'Sing' controller to expand parts and to play with textures. Gentle at first with an Ooh vowel on Sopranos and Altos. Then erratic in the middle section using cluster on all voices. I added some extra plugin effects here too, like the Soundtoys Crystallizer, distortion and a long shimmer reverb on the loudest parts.
The ending was on a Mm with a close mic. When the music is composed within the breathing restraints of the human voice, and the dynamics of the Sing Controller are used, it feels very real. "

A screenshot from Hannah's Logic session, showing the Cluster modulation programming.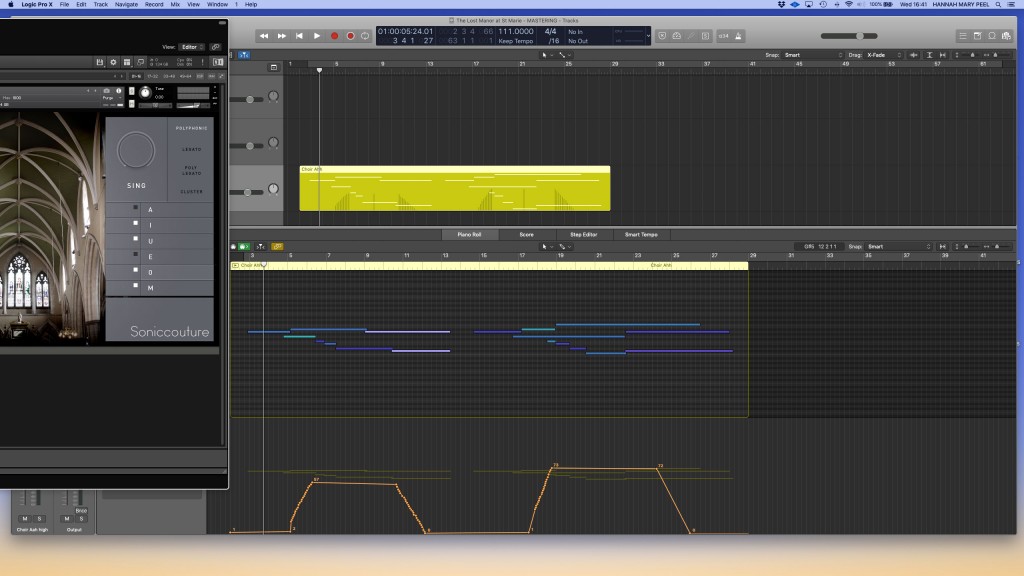 The Sing controller modulation lane
Beyond The Door
Hannah's second track builds Reich-like layers and synth bass to show All Saints Choir's versatility with modern styles.
"I really like the cluster function – contrasting the pure choir voices with the more out of the ordinary adding drama and tension was fun to play with. Especially using this with the filters and choral effects in the effects panel, alongside a midi triggered arpeggiator.
I played with these functions for the end of Beyond The Door – a track written with some layers of a Juno 60 and Model D MiniMoog. This library works really well when layered within textures and other instruments too."
Hear more of All Saints Choir here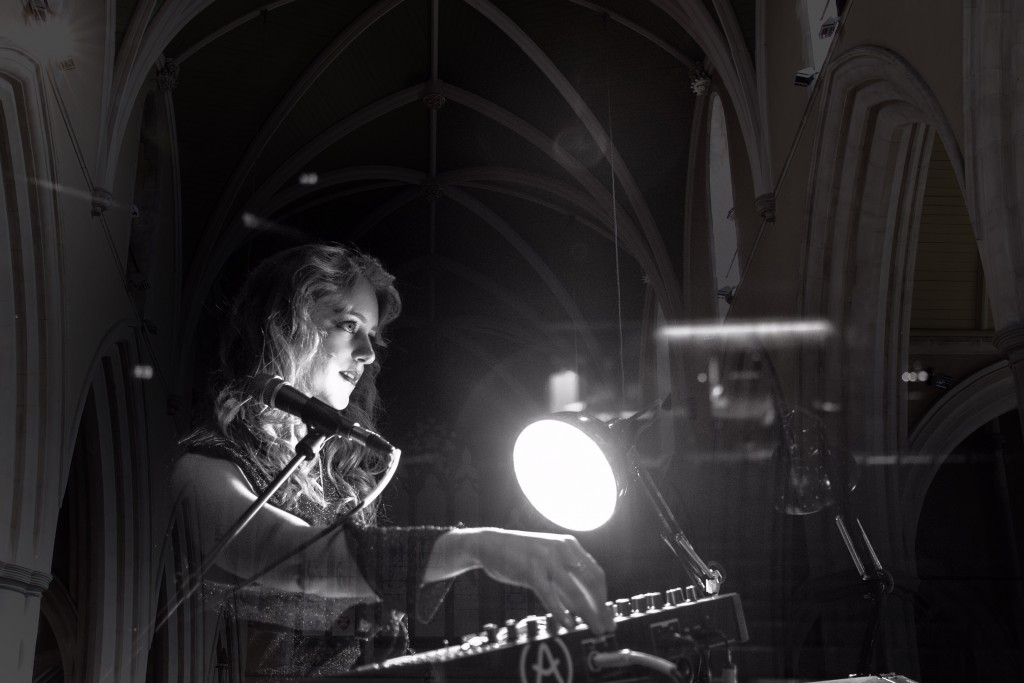 Close
Close