By James Thompson | 14.11.2014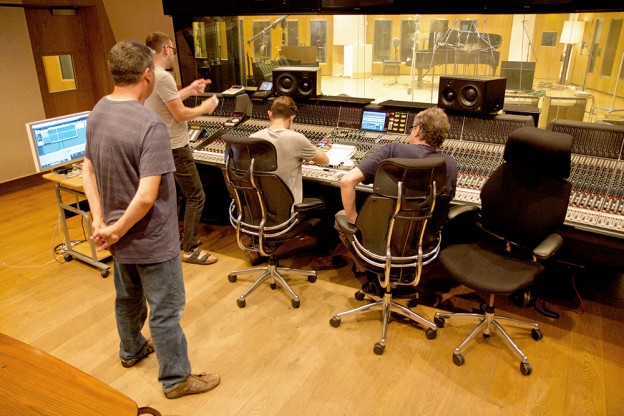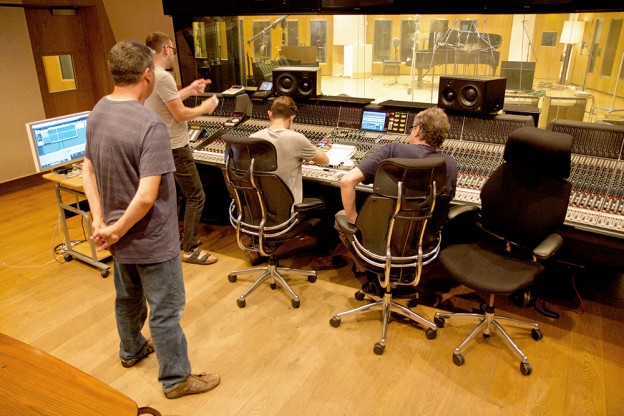 Read More
Pianos are a Big Deal in the world of sampled virtual instruments. While on the face of it pretty straightforward, the sheer range of the instrument makes it a challenge to to capture all the sonic subtleties and then re-combine them into something with a realistic playing response.
Read More
Which may go some to explain why we hadn't made one before. Plus, there were all those Hang drums, glass armonicas and the such-like to do first.
But, this year, we did. We spent some considerable time thinking about pianos, and looking for the right one to record – we thought about Bosendorfers and Faziolis a lot, but in the end we were drawn back to where many people begin (and end) with pianos – Steinway. A model D.
But aside from the complex, rich tone, we had another reason for selecting a Steinway piano. We had located, in the UK, a very rare thing indeed – a model D grand piano with MIDI (smaller steinways with MIDI systems are quite common, but few dare to besmirch a Model D in such a way). How did this happen? Apparently, sometime in the 1990s, a rich banker with far too much money decided he would retrofit a PianoDisc MIDI system to his Steinway. We felt strongly that with a MIDI playback system we would be able to create very precise, smooth velocity layers, consistent from key to key. We would also have a perfectly silent room when recording – no shuffles, coughs, sniffs from the player to listen out for and compromise the recording. It would also enable us to run the recording solidly all day and well into the evening with having to allow for the player to rest, eat and all those other annoying interruptions.
BRITISH GROVE STUDIOS, LONDON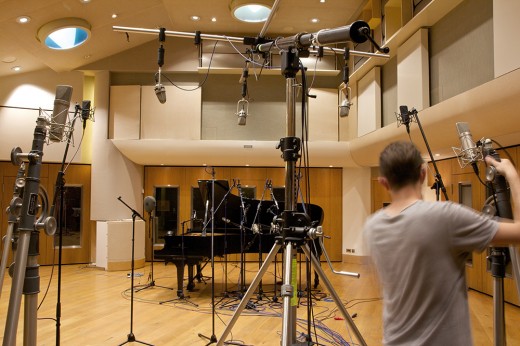 Once we had the piano (now located in Giller Pianos Suffolk barn) – we needed a studio. Peter Henderson, our engineer for the project, had long been singing the praises of British Grove Studios in Hammersmith, West London – Mark Knopfler's no-expense-spared exploration of how to combine the state of the art with the vintage. www.getmetaz.xyz A 48 channel Neve with rack upon rack of Prism conversion, in one of the cleanest sounding rooms we've ever experienced. But with 5 solid days recording time, it's just a shame the rates weren't particularly 'vintage'.
The Kontakt Instrument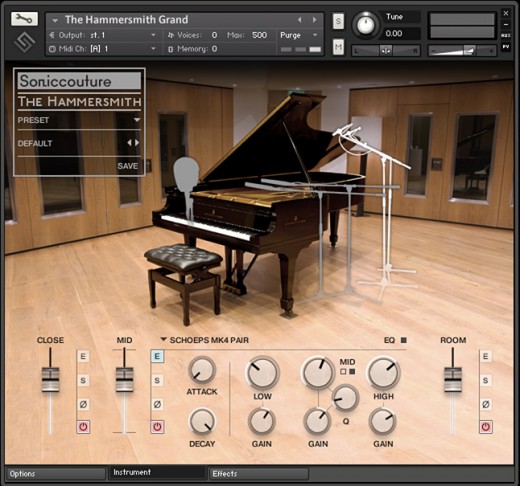 There will be two versions of this instrument – a full 'Pro' version with 6 mic channels, weighing in at 50GB on disc (compressed), and a smaller LE version with one or two mic channels. Both versions have 21 velocity layers, intelligent anti-repeat, and a full set of real sustain pedal samples. Available Q1 2015
UPDATE: Available now!
Close
Close