By Soniccouture | 03.10.2016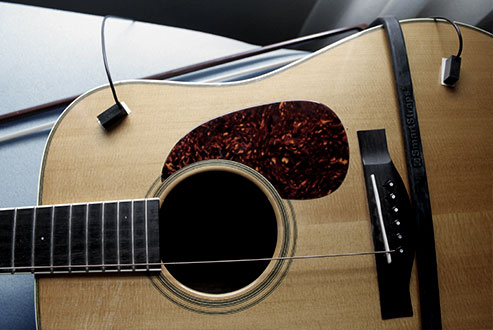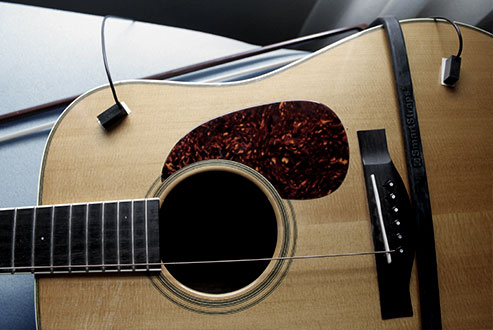 Read More
We're excited to announce that we have finally released Xbow Guitars. That 'finally' is there because this project has been around a long time. Veteran Soniccouture users will know our Ebow Guitar instrument; released in 2007, it has remained popular, largely because of the slightly magical ebow acoustic sound it featured. Pure, near-sine, waves, but with subtle organic percussive touches from the key-offs; the sound of the strings being released by the finger.
Read More
Over time, though, the Kontakt 3 interface had got pretty dated, and we were keen to get it encoded for Kontakt Player also, but wanted to give it a worthwhile sonic update if possible. So Dan began experimenting with different weird ways of generating sound from guitars. If I remember correctly, the vibrator (yes, the sex thing) was an early idea which gave interesting, mandolin-esque, results, but other ideas were somewhat slow in coming. So the project always remained on the shelf while others came to flower sooner. Eventually, as a a re-imagining of the guitar as simply another type of stringed instrument, the full set of cello bow articulations was recorded, which added a completely different context to the project. Disconnecting the idea of powered stimulation and other semi-electronic directions, the true heart of the library was discovered in one of the most traditional forms of string excitement – the horse hair bow. We sampled several articulations like this, including playing with the wood of the bow (col legno). The main violin bow articulation is a dynamic crossfade patch, interpolating between the soft bow and the hard bow, and can be extremely expressive.
The final part of the puzzle emerged last year with the release of a new version of Godley & Creme's Gizmotron, a device that attaches to an electric guitar and uses tiny rubber wheels to bow the strings. You can vary the speed (velocity) of the wheels on the device itself, which we then sampled to create a dynamic crossfade system in the virtual instrument.
Details:
24bit 48khz stereo & mono sampling, 8,600 samples.
9GB Download (16 GB instrument before Compression)
130 Preset snapshots
Acoustic & electric guitars
Multiple fret positions, dynbamic crossfade layers, round robins
Microphone & Pickup channels
Cello Bow Articulations:Arco Spiccato Legno Marcato
Soniccouture Jammer 2, generative arpeggiator
Soniccouture Modular FX Insert system
Kontakt Player + NKS Compatible (Kontakt 5.5.1 required)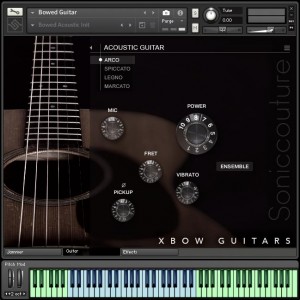 Close
Close