By Soniccouture | 12.11.2019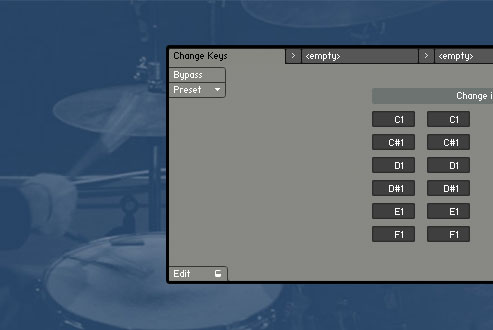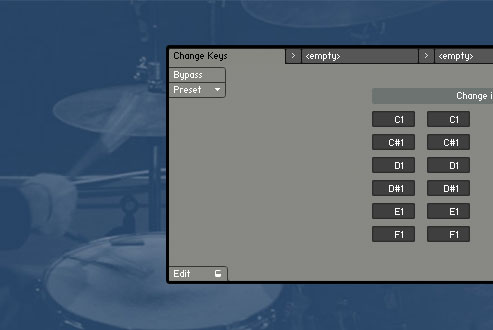 Read More
We've had lots of requests to remap Moonkits, for use with e-drums and other trigger systems.
We weren't able to include a remapping system in the instrument because of the differing articulations across instrument groups, but there is an easy way to fix this using Multi-scripts…
Read More
Kontakt includes a handy multi-script for exactly this purpose, and it's not scary. Go to the top bit of Kontakt, where it says 'Multi-rack : New (Default)', and click the 'KSP' button to the right.

2.  You'll see a grey panel appear. A bit scary, but you're going to power through this. At the left edge of the panel you'll see some buttons, click on the 'Preset' button, and Go to Factory > Transform > Change Keys

3. You'll see the script panel appear. Here you can simply change which incoming key triggers which Kontakt note. simple, right?

4. You can now save this Multi you've created as a multi preset: File Menu >Save Multi As, and recall it whenever you need.
Close
Close