DAY 1 DEAL 1
Vibraphone + Grand Marimba for €99 | $99
Add both products to cart, discount applied automatically. Cannot be used with any additional discount code. Offer ends 9am PST 15th December
Rare and Experimental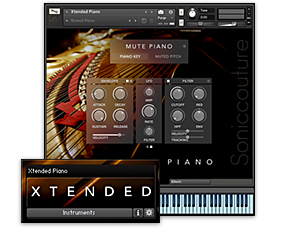 Xtended Piano
A suite of five complete Kontakt player instruments :
Plucked Piano | Mute Piano | Bowed Piano | Mallet Piano | SFX Piano
Xtended Piano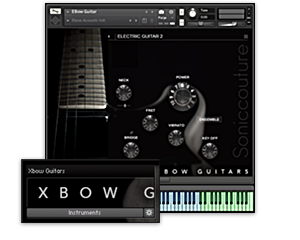 Xbow Guitars
A mini orchestra of guitars:
Cello bows, ebows, Gizamatrons, Vibrators.
Xbow Guitars
Vintage
The Attic
A collection of 10 vintage analogue instruments, extensively sampled and modelled in Kontakt 5.
The Attic
Electronica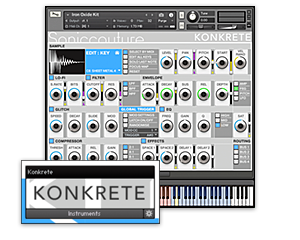 Konkrete
The ultimate drum & percussion instrument for all types of electronic music production.
90 full kits - incorporating the updated Konkrete 1 & 2 products.
Konkrete