Rare and Experimental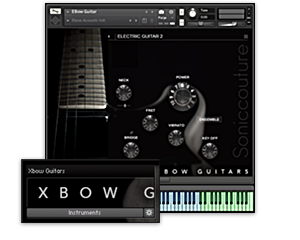 Xbow Guitars
A mini orchestra of guitars:
Cello bows, ebows, Gizamatrons, Vibrators.
Xbow Guitars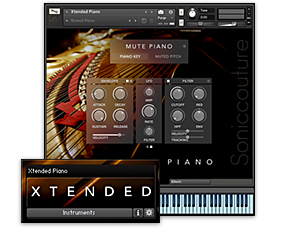 Xtended Piano
A suite of five complete Kontakt player instruments :
Plucked Piano | Mute Piano | Bowed Piano | Mallet Piano | SFX Piano
Xtended Piano
DRUMS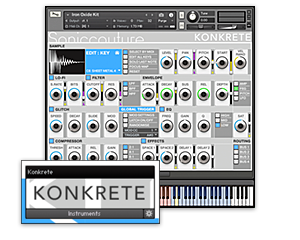 Konkrete
The ultimate drum & percussion instrument for all types of electronic music production.
90 full kits - incorporating the updated Konkrete 1 & 2 products.
Konkrete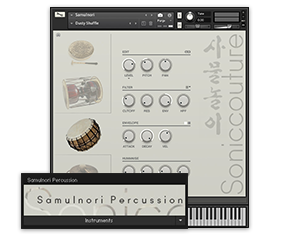 Samulnori Percussion
A Korean percussion ensemble of four instruments - 'Samul': four things, 'nori': to play.
The Euclidean Beats sequencer & unique humanising controls bring these drums to life.
Samulnori Percussion
Percussion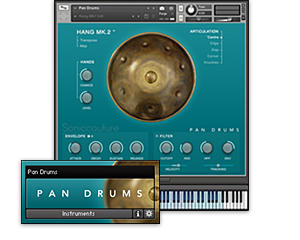 Pan Drums
The latest generation of our acclaimed Hang drum instrument : now includes 5 different pan drums in one fantastic virtual instrument. Hang Mk.2 | Hang Mk.2 | Halo in C | Halo in B | Tongue Drum Pair
Pan Drums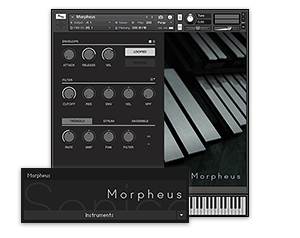 Morpheus
A Morpheus and Bass Wing. Aluminium tone bars give an incredibly pure, glassy sound which is well suited to pads as well as percussion.
Morpheus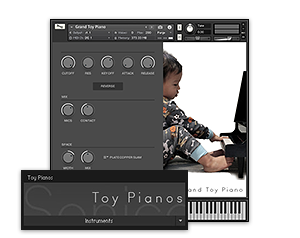 Toy Pianos
Two children's pianos:
DDR Piano + Grand Toy Piano
Kontakt Player NKS Compatible
Toy Pianos
Vintage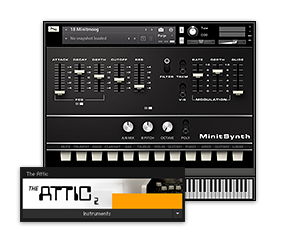 The Attic 2
A collection of 18 vintage synth instruments, sampled in detail and modelled in Kontakt.
The Attic 2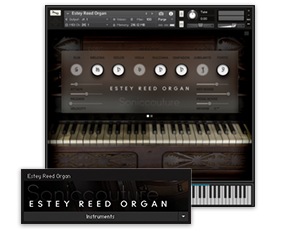 Estey Reed Organ
A pedal-powered reed organ.
Creepy, drifty, and a huge piece of furniture.
Kontakt Player NKS Compatible
Estey Reed Organ