---
Fine Virtual Instruments
Welcome to Soniccouture. We make virtual instruments that you can make music with.
---
Latest Release : The Attic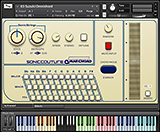 AVAILABLE NOW €129 | $149
A collection of 10 vintage analogue instruments, extensively sampled and modelled in Kontakt 5.
Featuring : Synthi AKS, Roland SH2000, Roland RS202 String Machine, Omnichord, MiniKorg 700, Korg Electronic Piano, Godwin String Machine, Philicorda, Jennings Univox & Hammond Solovox
---
Soniccouture Blog
By James Thompson | 13th April 2014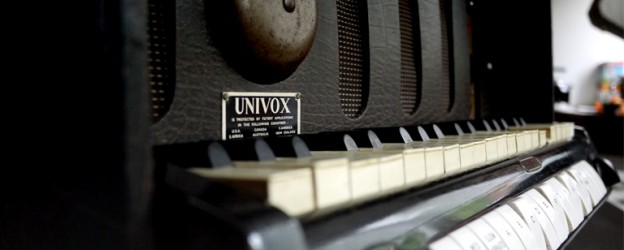 Of all the instruments featured in The Attic, the Jennings Univox and the Hammond Solovox are by far the oldest and strangest. The story behind our Univox instrument starts with Adrian Utley, one third of Portishead. Adrian is a dedicated synth aficionado and first got in contact with me to say how much he liked…
---
Exclusive & free Content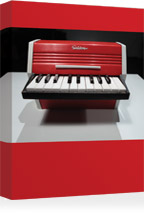 We now have two types of free sample library here at Soniccouture :
Free Downloads:
Just register and create an account. The free downloads will then be activated for you.
Exclusive Content:
Exclusive Content instruments are fully featured, professional quality sampled instruments for Kontakt, Logic EXS24 and Ableton Live.
Giant Bass Tongue Drum | DDR Toy Piano | Devilfish | Tube Drum | Bowed Gamelan
These are available FREE once you have made your first purchase - if you buy one standard product, you can choose 1 Exclusive Content product, if you buy 2 products, you can choose another Exclusive product, and so on.