Bundles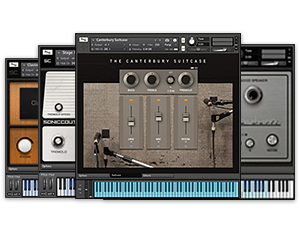 SC Vintage Keys
The Canterbury Suitcase
Broken Wurli
EP73 Deconstructed
Clav
SC Vintage Keys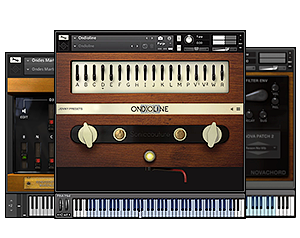 The Ancients
Novachord
Ondes
Ondioline
The Ancients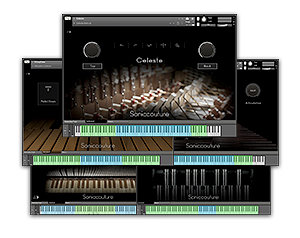 SC Orchestral Percussion
Grand Marimba
Vibraphone
Clavichord
Orchestral Chimes
Celeste
SC Orchestral Percussion
HAUNTED SPACES SOUND PACK
Twins is a collection of 128 snapshot presets by sound design team K/V (Ramon Kerstens + Richard Veenstra)
A collection with a new concept - each preset has a Twin: Dark and Light.
These can be used together (as demonstrated in the video) or as separate sounds in their own right.
Available as an extra purchase for Haunted Spaces users.
Glass Works 2.5: a major new update to this seminal library features a complete instrument rebuild, new GUI + GeneratIve tools.
A free update for all Glassworks users. Update via Native Access.
* N.B. Requires Kontakt Player 6.7