We have a variety of free Kontakt Player NKS instruments. Serial numbers are limited, so they're not always available.
Check back regularly or subscribe to our mailing list to find out when they're on.
Free Downloads
Simply register to download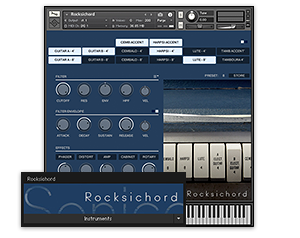 RMI Rocksichord
Chunky, junky, but kind of funky. A Vintage 'Electric harpsichord' for your aural delectation.
Kontakt Player NKS
FREE DOWNLOAD
RMI Rocksichord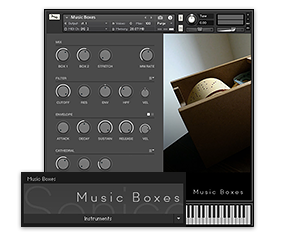 Music Boxes
A delightful set of 2 traditional music boxes.
Kontakt Player NKS
FREE DOWNLOAD
Music Boxes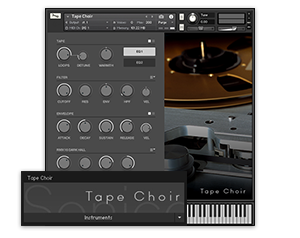 Tape Choir
3 male vocalists together sing the same note 16 times per note, creating a looped 'infinite choir' effect.
Kontakt Player NKS
FREE DOWNLOAD
Tape Choir