Scriptorium : Multi-Drum Split (Prepared Kontakt)
By Dan Powell | 24.03.2014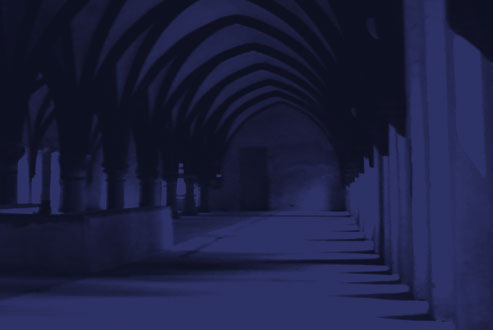 In the post about Keyboard Split I mentioned that the same script could be edited to enable every input note to have a it's own output channel and MIDI note. Nobody took up the challenge, but a couple of people wrote with ideas about how that should be done, so here's the version I've made.
The original idea was that this would be useful for building large multi-channel drum kits, since each note can be sent to any channel or output note.   But it's also interesting with pitched instruments to build up prepared-piano-type patch ideas in which each note has a different sound.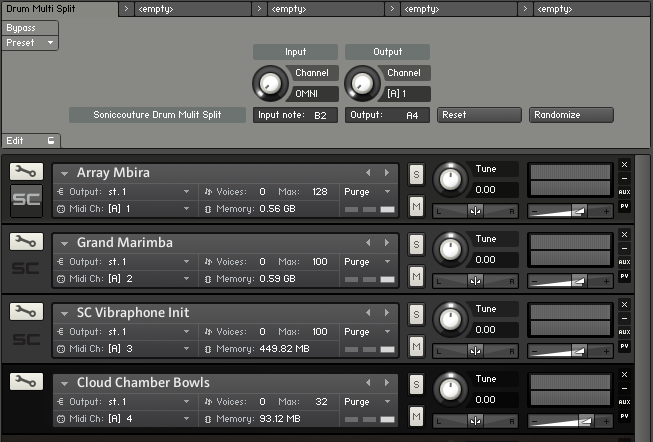 Here's a video made using ten instruments and a randomly generated note assignment, resulting in a kind of Prepared Kontakt:
On the script panel you can set the input channel to OMNI or else select a single input channel if necessary.   The Output Channel and Output Note can be set independently for all Input Notes.
If you hold down ALT when you adjust the Output Channel, all the notes will have the same Output Channel.   If you click Reset, all the notes will be set to the input note, a kind of default map.

If you click Randomize you'll see another page with some parameters for randomising the setup.  Here you can set the From and To limits for the Channel, as well as the From and To limits for the Notes to Randomise.   Using this carefully you can safely randomise just a section of your setup, even if you've edited another part of the keyboard by hand already.   You have the option to Cancel, or else "Do It!", after which you'll be returned to the main page.

The script will be saved with a Multi, so save your Multis to save your setups.  It may be quicker to replace instruments in a multi than to carefully arrange a pattern of note/channel routings with the script.
Thanks to Jörg Schwickerath and Christopher Merritt for their input and feedback.
Works with Kontakt 4.2.4 or later.