Hannah Peel: composing with All Saints Choir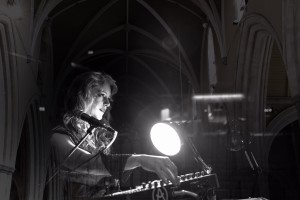 Hannah Peel is an artist and composer who seems to defy easy categorisation. On Chalk Hill Blue, her collaboration with Will Burns, she combined spoken word poetry with music with bewitching effect. Under the alias Mario Casio, she sets the (analogue) controls for deep space exploration. She has arranged strings for Paul Weller, and creates atmospheric indie-folk as a member of band Magnetic North.
Then, after hours, she presents Night Tracks on BBC Radio3, pulling all the different strands together in one place.
Copy and paste this URL into your WordPress site to embed
Copy and paste this code into your site to embed