By Soniccouture | 29.10.2012


Read More
Bat For Lashes' new album 'The Hunted Man' is garnering critical praise from all angles ; we talked to musical director Ben Christophers about some of the sonic tricks he uses to get the sound, and how Soniccouture instruments fit into the production.
Read More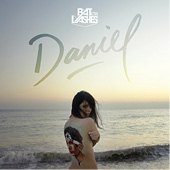 You & Natasha are big fans of Novachord; how does it fit into the Bat for Lashes live production?
" We have been using Novachord a lot especially for live work, it has some of the most expressive sci fi, David Lynch-like sounds that are the best for creating the atmosphere we want, but also add great depth, the string sounds were the first thing that struck me, I love the slow attack of some of them which I use on songs like Daniel from 'the Two Suns' Album. The Organ sounds are straight out of Eraserhead  and quite chilling, the Novachord gives me the reality of the sound and the scope to effect it within the realms of the real thing, the more I've got to know it the more I've appreciated it, the history of this instrument is great and still largely unknown so there is a mystery that surrounds it which appeals to me."
What is the usual production process with Natasha? Are you generating musical ideas for her to write around, or does she begin  ideas which you then help develop?
"There is no form at any time, apart from the emergence of the songs which is the bottom line, I am the MD for the band and also I'm involved with the recording process and every time it is all totally unpredictable which I really like,. On the Two Suns album we got to support Radiohead before the album was finished and this had a major impact on that record as we got to play to huge audiences on a massive stage for about a month and develop the sound before recording it, it's a great way of doing things as the songs come into their own after a while and you get a wider sense of what can be done no rehearsal room can give you that."
Can you name some of your most loved pieces of gear, and hazard a guess at what the magic ingredient is?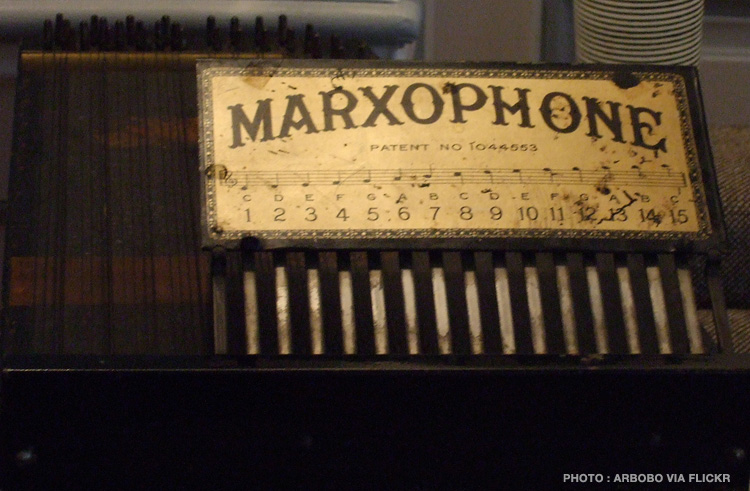 "I don't know where to start, I guess one that has been a huge influence on the band and me as a solo artist is 'The Marxophone' also something else I use to make the most ominous and haunting string sounds is something called a 'Phonofiddle' the magic ingredient with them is the otherworldliness they bring, utterly indescribable sounds and captivating. Recently I have been getting into analogue synths and have fallen in love with a Roland SH1000 (pictured), 1973 just as electronic music was beginning to see the light, the sounds are innocent and strong, so reactive and so complete I love it."
When producing a song or record for someone else, do you let the sound evolve; taking itself in whatever direction it goes during the process, or do you tend to visualise/'auralise' a sonic aesthetic when you first start work on it? If so, how rigidly do you stick to the vision?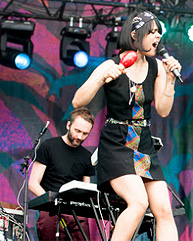 "I have a sense of the overall sound, can be imagery or even a film before I start work on it, but I almost always waiver and sometimes realise that was just part of the process and my perception was merely the whole thing in it's infancy, but my influences have a hold on me I hope in a good way and I have strong bench marks and processes I go through that often beat me up for a long time but are all pennies to throw in the well while I put it together.
Last year I worked with an Artist called 'Cold Specks' and it was obvious her "Doom Soul" sound was going to involve church bells and marxophones and anything else I could find in my weird spaceship, watching that album unfold was a great experience."
What is it about Soniccouture instruments that appeals to you?
"The basic sounds without a doubt, the eclectic choice is something else I'm really drawn to, the imagination of the tweaking options is great too, I am really enjoying Morpheus at the moment as we are using that live on a few things it has such a mystery to the sound, I know it sounds a bit nerdy but one thing I really like is the detail and care on the site that shows how you went about making these samples."
What is your philosophy towards sampled / virtual instruments? Do you prefer to use 'real' instruments and hardware gear where possible, or do you enjoy the flexibility of working in the box?
"I don't think I could ever get the same feeling or reactions I do from the other side of my music which is analogue / acoustic and the more eccentric instruments I use, for me virtual instruments are a different way of working, mixing all the technologies is cool and I try to have an etiquette with the virtual world as it's very easy to get emmersed in it and end up not really making anything new."
Close
Close
By James Thompson | 21.11.2011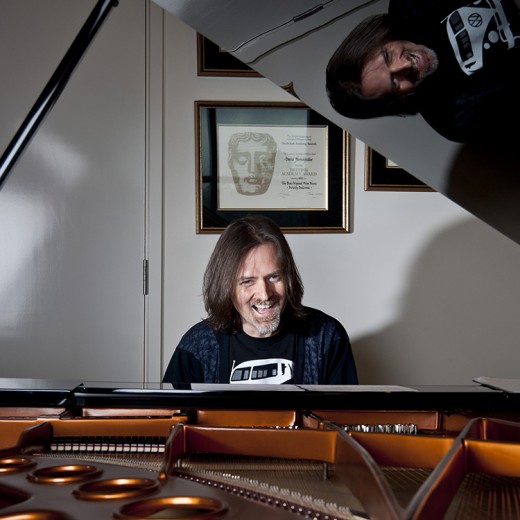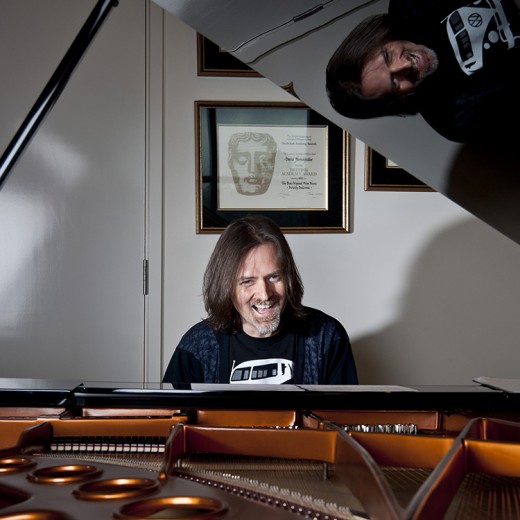 Read More
David Hirschfelder is one of the world's most sought-after film composers, whose scores include Strictly Ballroom (1992), Shine(1996), Sliding Doors (1998), Elizabeth (1998), Hanging Up(2000), Peaches (2004), Australia (2008), and recently Sanctumwith James Cameron.
Read More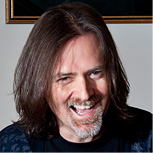 David collaborated with us on The Conservatoire Collection, beta-testing and lending his talents for a great demo track, Rondeau A La Fondue. We took the opportunity to chat with him a little bit about life on Hollywood's production A-list.
David – You've worked with a great variety of directors – are there any you particularly enjoy working with; ie:  do some place a greater emphasis on the music/score in their production process? How much do directors vary when collaborating with you over a score?
"In my experience, every director I've worked with have each, in their own way, placed a great deal of importance on the score, as a means of enhancing, driving the narrative emotionally, and binding the arcs of the characters and plot. In fact, I have yet to work with a director who doesn't see music as an essential part of the cinematic art-form. The films I have worked on each seem to have different and unique "personalities", almost a life of their own. Of course, much of this is instigated by the vision of the director, but I can't help wondering whether or not the interdependent elements of script, cinematography, acting, editing, art direction and sound design, all contribute synergistically to the overall personality of the film, which then guides and influences the director in his or her choices in regards to how they want to shape the narrative with music. Some directors know what they want before they hear music experiments, but most need to hear experiments in the form of either newly composed demos, or references from previous recordings in the form of temp scores, to help inform them of the musical direction they wish to take. . Actually this is a BIG question. No doubt entire books could be written in answer to such a question."

Can you tell us about your studio & general philosophy towards music technology? Do you have a massive bank of hard drives/sample servers as many film composers seem to these days, or do you try to keep things simple?
"My philosophy with technology is that I try to make it as transparent and supportive to creativity as possible. Simple is good, but of course, deep is inevitable. Invariably one can get bogged down at times mucking around with sounds, samples, plug-ins, and various ubercool gismos, and that's all fine when the schedule allows. Actually, sometimes, the needs of certain films  compel one to experiment with musical sound design, creating hybrid electroacoustic  textures etc. Other times, it's all about more traditional approaches, focussing on melody, harmony and/or rhythmic motifs with standard instrumentation to paint the appropriate emotional picture of the onscreen world. Technology can imitate or demonstrate the architecture of almost any conceivable ensemble or solo instrument, but in the end, it is an audio illusion, an elaborate cartoon animation of an orchestra, which admittedly can be rather convincing … until it is replaced by the real thing. The emotional impact of the score really ramps up to a whole new level once a real orchestra is in full flight, which is why I constantly fight for the budgets that will enable me to blow the electronic demos out of the water, and ultimately serve the story better. But having said that, a good sample library certainly helps sell an idea to a director much more effectively than a mediocre sample library. "
Where do you feel modern sample libraries are lacking in realism and expression?
"To be honest, for me, I am excited and really inspired by the awesomely powerful toolboxes currently available to the modern composer. I cut my teeth on some pretty crude technology in the 80's, in comparison to what we have at our fingertips in 2011. But back in those days, we had to make do with what we had, and I suppose that forced us to be creative and resourceful. And today, guess what? We still make do with what we have, so I imagine in the future when we have 100ghz processors in an iPad with 50 terabytes of RAM, or our entire 500 terabyte sample library sitting in a device the size of an iPhone, we may well look back and wonder how we managed with what we had in 2011. "
What is it you enjoy about Soniccouture products? 
"I like the fact that Soniccouture products provide alternative, off beat, non-standard instruments and brilliant reconstructions of classic rare instruments, like the Ondes Martenot, Glass Works, and the Conservatoire library, which is worth having just for the stunning Harpsichords alone, as well as the Baroque Guitar and the Hurdy Gurdy, an instrument I have wanted to have on tap in a sample library, but couldn't find one until now. I'm also using Xtended Piano a lot, particularly the bowed piano, which I love! Years ago, I actually bowed piano strings on two scores, using viola horsehair strands removed from the actual bow. It took very many overdubs just to make a simple tune with a bowed piano back then, and I recall thinking how great it would be to have bowed piano as samples. Now I have them on tap, thanks to Soniccouture."
Which scores are you most happy with from an overall perspective – which productions really seemed 'right' to you when they were finished?
"I actually have trouble picking favourites, because each score is a unique experience, and every score has moments I really like, and moments I'm not so keen on. You could always go back and redo the draft again, possible make it better, or would it end up over-cooked? Possibly … That's why producers give us artists schedules and deadlines, otherwise we would probably dick around in the studio forever. As the saying goes, 'works of art are never finished, they are eventually abandoned.' "
Do you get much input in the final editing stage of a movie? Are you sometimes frustrated with choices that directors/editors make with your music?
"When I was younger, I would be frustrated that I couldn't always control the final outcome of how the score was utilised, or presented in the film; but now I'm comfortable with chaos. I believe it's important, if not essential, for a screen-composer to develop a sense of Zen detachment to the end result, but up until THAT point, maintaining a passionate commitment to the process of composing is obviously essential. Sounds contradictory, but it works. It's all about knowing when to fight for your idea, and when to let go. Recently I was reading the Bhagavad Gita, and it expressed this concept perfectly: "You own the work, but not the fruit of the work". Having said that, there are times when I make suggestions regarding the cut which are listened to, and implemented by the director and/or editor. So a good collaboration is a two-way street with egos taking the back seat, and open minds in the front seat."
And of course, the question we can't leave out : what advice would you give to anyone hoping to make it as a film composer? What do you feel made the difference in your career?
"I've probably answered this already in question 6 and question 2, but I would probably add the following thoughts: it's important to be able to express yourself clearly, and even more important to be able to listen. Networking is also important. Try not to burn bridges. Today's junior assistant may well be tomorrow's executive producer, so be respectful to everyone at all times. You need to create or attract opportunities for yourself, but you better be ready to meet the challenge, armed with unique talent and knowledge, each strengthened in equal measure by curiosity and experimentation. Of course, natural ability is essential, but it will only get you so far, so remember to develop your skill-set as well as your artistic sensibilities. "
Close
Close